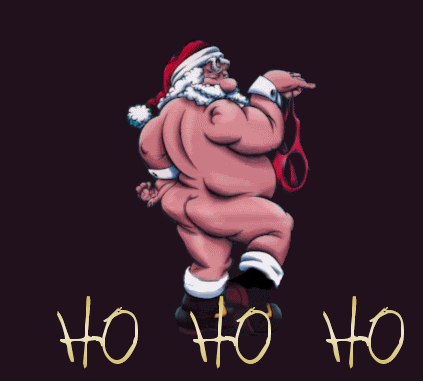 Yesterday I started to make a post, actually typed up a few paragraphs, and then my computer "burped" and I lost it. I was so aggravated, I gave up and said I would post later. So, here I am!
This "may" be last post that I make this year. Quite a bit going on. Tomorrow night I am playing Santa at the Emerson Center for the "Wee Read" program. This program encourages young (pre-school) children to read and part of their reward is pictures with Santa. Then, on Saturday (19th) I am doing my annual "Santa Ride" around Starkville. I do this each year to honor my late first wife and DKW understands and is fine with it. Also, afterwards My oldest and her family will be over and we will be exchanging Christmas gifts. On Monday, 21st, DKW and I will be off to visit her family for a bit. Thankfully, one of my student workers has agreed to take care of our animals and keep an eye on the house while we are gone. So thats one less thing we have to worry about.
Since the end of the year is a time of reflection for most folks, I thought I would list some of the things I am thankful for: (1)Family, my first wife & I have 5 children and 7 grandchildren. Is my relationship with all of them perfect? No-but I love them all and, like it or not, they have helped shape me into the person I am today. DKW, my new bride and I, have had a few bumps, but I like to think its getting better all the time. (2) My job. In these times, a lot of folks count them fortunate to have a job. I'm lucky enough not only to have a job, but to have a job I really enjoy and a really nice boss. (3) Living in America. No, its not perfect - but I truly believe that its a lot better than whatever country is in 2nd. There are many, many other things that I am thankful for that might seem frivolous (i.e. football, possesions, being able to hunt & fish, etc.) so I won't make a huge, long list. But I am also thankful for being able to share these things with the few readers I have - whatever your reasons for reading. Have a great holiday season!!!