Lots of things I'm interested in this week. As Usual, I'm going to start with football.
In the first round of the
North Mississippi 6A playoffs
last Friday, Starkville High defeated Grenada High, 14-7, in a very close game. As a reward (?), SHS gets to travel to Batesville and play the #1 ranked South Panola tigers. The winner will play the winner of the Tupelo/Madison Central game for the North title and a chance to play in the State 6A title game on December 6th.
MSU travels to Arkansas this weekend in a "must-win" game. They are in the position that they have to win their last 2 regular season games to become "bowl eligible."
Southern Columbia Area High (PA), area where DKW is from, is 12-0 and playing 11-1 Old Forge High in the 3rd round of the Pennsylvania playoffs.
The
Bloomsburg University Huskies
(10-1) won the PSAC championship this past weekend by defeating Slippery Rock 42-38. They received a #2 seed and will get a first round bye this weekend in the Division II playoffs.
West Chester
and American International will play this weekend for the right to travel ton Bloomsburg on November 30th.
DOCTOR WHO TURNS 50 on Saturday. BBC America is featuring the Doctor all week, but I want to share three items of interest:
1. There is a 7 minute pre-quel on line (
http://www.bbcamerica.com/anglophenia/2013/11/watch-new-doctor-mini-episode-night-doctor/
) titled "Night of the Doctor" that is really cool. I don't want to tell you about it an give anything away, but you should watch it - It may surprise you who appears. Don't read the article on this link until you watch it - "Spoiler Alerts" - ya know.
2. The new regeneration episode will air live World-wide on the 23rd. (1:50 PM on BBC-A in Mississippi). However, when it airs at its normal time on Saturday night, there is some additional doctor-related material that will push the broadcast to a full 2 hours. (The 1:50 showing is the episode only and runs 70 minutes).
3. On Friday, (Nov.22) there is a movie documentary airing titled "An Adventure in Space and Time" and is about William Hartnell and the launching of the show in 1963.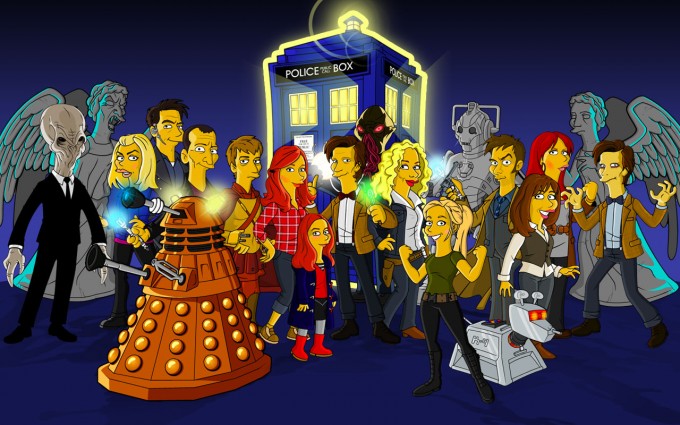 Just thought this one was kind of cool. Enjoy!

Everyone have a great day!