Friday, December 20, 2013
Love It! Comic Book geek that I am.
Posted by

Jerry
at 8:11 AM
No comments:

........for the holidays. Thought I'd share a couple of thoughts.
Last night my two (grown) sons and I had a little "guy time" together and went to see Mississippi State's basketball team play the Eagles of Florida Gulf Coast University (don't laugh - they made it to the "Sweet Sixteen" last year). The
Bulldogs ended up winning
by 13 (66-53), and except for one "monster jam", neither team was really impressive. That said, however, State is 8-2 going into the holiday break (next game is Jan. 2nd) and this from a team that only won 10 games total last year. But the purpose of our attendance was to enjoy our time together before everyone headed back to their respective homes, and that was accomplished. I enjoyed sitting between my two boys and yelling for the dogs. Took me back twenty years or so.
Don't know about other states, but Mississippi gets federal money to put more patrolmen on the roadways to ensure safe driving. But wherever you are, be careful, drive safe and keep a lookout for others that aren't. Happy holidays to all!
One last thing - MSU is playing Rice in the Liberty Bowl. (3 PM (cst) on ESPN, Dec. 31st). More on this next time. TTFN!
Posted by

EyeHeartDKW
at 8:10 AM
No comments:

Thursday, December 5, 2013
"Scooby Dooby Who"
If only "Dalek-Kong" existed!
Just like this one!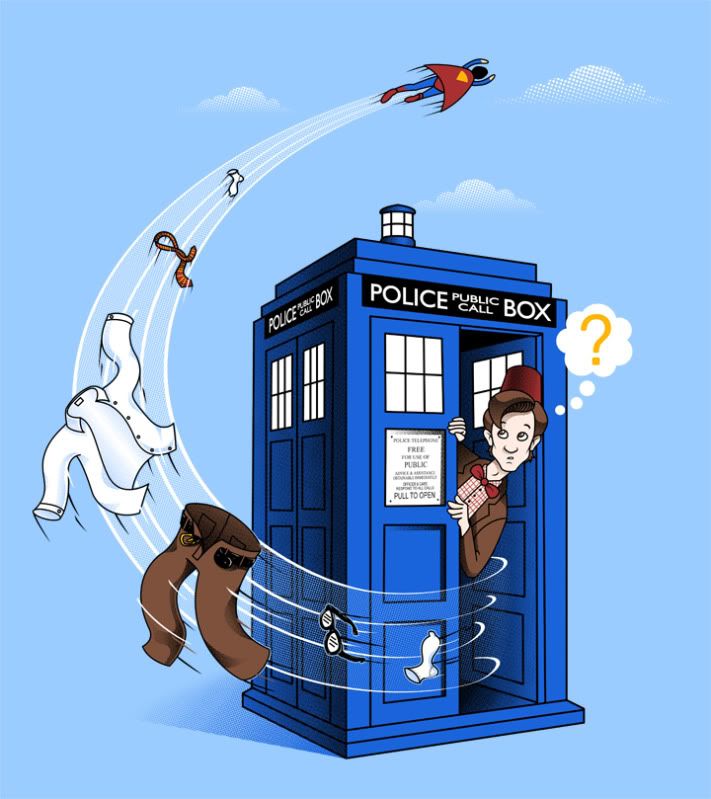 Too Bad Pond wasn't around.
Doctor Who & Big Bang theory - 2 great shows.

Posted by

Jerry
at 12:50 PM
No comments:

Monday, December 2, 2013

You can't spell Fumble without

U

M

!
Wow! After winning a "must win" game against Arkansas (on Nov. 23rd) in overtime,
MSU did it again against Ole Miss
on Thanksgiving night. This was an historic "Egg Bowl" for several reasons. First, Dan Mullen became only the second MSU coach to win 4 of his first 5 games against Ole Miss. (The other being Allyn McKeen beginning in 1939). Second, this was the first time in "Egg Bowl" history that a game went to overtime. Third, this is the first time in MSU history that they are bowl eligible 4 years in a row. (
Click here
for ESPN video highlights.) Three possible bowls are being speculated on for the Bulldogs, but most folks making bowl predictions are saying they will play in the BBVA Compass Bowl (on January 4th) against Rutgers. This prediction comes with a caveat though. Rutgers is currently 5-6 and must defeat the USF Bulls (2-9) on December 7th to become bowl eligible.
Everyone have a great day!
Posted by

Jerry
at 2:53 PM
No comments: