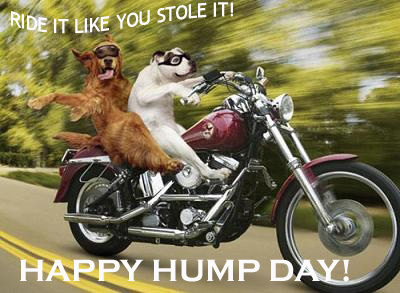 Hump-day again. I'm planning on taking a day's leave from work tomorrow so that I can mow. There is a 70% chance of rain predicted for Saturday and I want to get it done while the ground is still kind of dry.
Been a bad week for vehicles for DKW and I. We put the Yaris (2009 Toyota) in the shop on Friday (4/16/2010) to take care of some front end damage from a pothole. Found out yesterday, that because the car is such a new model, some parts are going to have to be back ordered and we probably won't have it back until next Monday.
Monday night (4/19/2010) DKW was pulling into our driveway after attending her book club meeting and my truck (1985 GMC S-15) went dead and could not be restarted. The engine turns over, but it won't crank. So yesterday, we called AAA and had them take it to a local shop. I don't think its a major problem and hope we can get it back this evening or tomorrow, but I won't know for sure until later today. So right now, the only vehicle that we have at home and running is my motorcycle. Kind of funny, huh?
Everyone have a great day!